Digital Marketing & Localization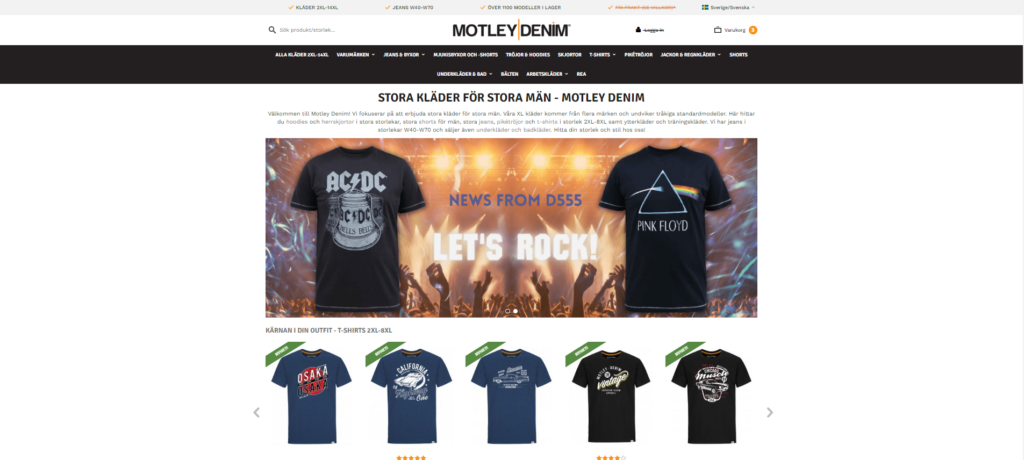 Motley Denim is an online store that sells Plus Size clothing for men. Motley Denim´s target group is relatively niche so expanding its business overseas has not only been best way to grow their business but also necessary as there is only a small percentage of consumers that buys plus size clothing. Motley Denim has a localized store operating in 9 countries and is planning to only grow this amount as that is the proven way to grow their business overall.

Mixtra Agency has helped Motley Denim to conquer the world by offering services in Google and Facebook advertising, search engine optimization, translations, and localization. Having several different languages in several different stores can be complicated if there is a different agency in each location so it has been very convenient for Motley Denim to get all the needed services under one roof.